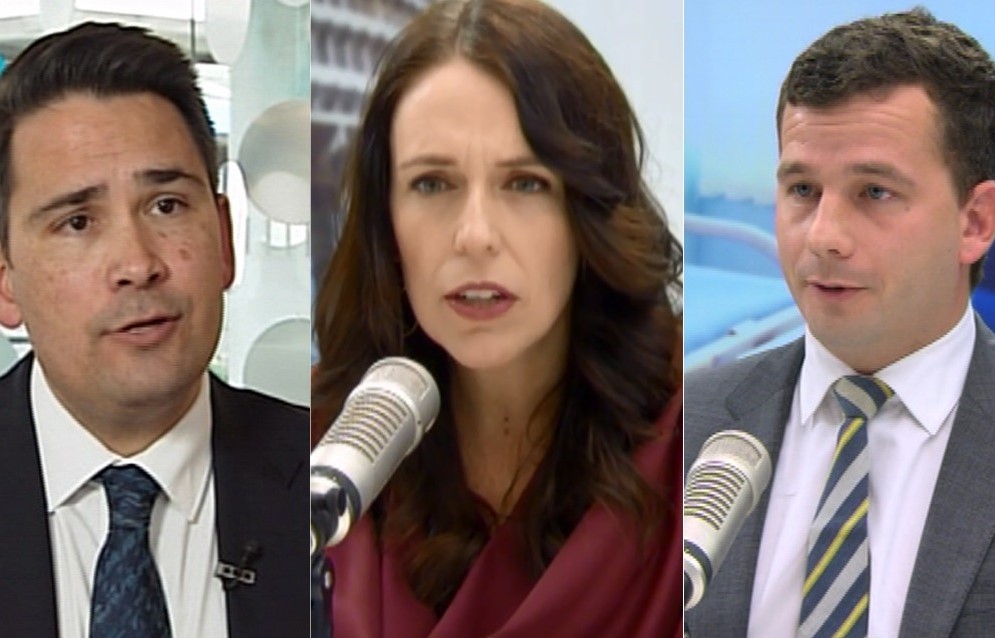 Did we really go 'hard and early' on Covid?
The idea that Ardern went hard and early is the reason Labour's fortunes have improved since March - but is it true?
One of the mantras which has developed over the time since New Zealand first formalised its response to the Covid 19 crisis is the idea that, in contrast to other nations, New Zealand went 'hard and early'. It's an appealing and compelling slogan which is almost always personified as the act of Jacinda Ardern – often accompanied by a picture of her looking Prime Ministerial lest the strength of that link should be lost in the written narrative.
Indeed, the idea that Ardern went hard and early is an essential element of the stunning improvement in her Parties fortunes since March – from facing almost inevitable electoral defeat to, in all likelihood, winning the October election – or, at least, being the largest Party in Parliament. To objective observers, the contrast between the utter failure of the Ardern Government prior to Covid 19, and the positioning of Ardern as the saviour of the nation since March, is an example of the power of image over substance in our fragmented media environment – a point I examine in detail in a previous article.
But is it true?
If the re-election of Ardern is going to be our nations reward for her actions in response to the Covid 19 crisis, we must logically assume that it also means that those rewarding her are doing so in the belief that she handled the crisis better than other leaders might have done. According to a recent poll, that's certainly the belief of a majority of kiwis – but the fact is, we don't actually know.
The truth is, it's far too early to know which approach was the best and most effective response. The New Zealand approach has skewed heavily in favour of social inertia over the re-establishment of economic activity – and the kind of analysis which is required to validate that response, or demonise it, will only come with time after the Covid crisis is behind us and we're able to make international comparisons with other approaches.
But one belief that we CAN measure is whether New Zealand really did go 'hard and early'. Given that this mantra forms such a big part of the Labour election narrative and is used to demonstrate the supposed leadership of Ardern, over others – let's take a quick look at the timeline of statements prior to the enactment of the lockdown:
January 27
ACT Leader David Seymour calls for an immediate halt to incoming flights from China. His call is ignored.
February 2
ACT Leader David Seymour, once again, calls on the Government to halt incoming flights from China – a step which, by this time, has been taken by Australia and the US. His call is ignored.
February 12
National Party Leader Simon Bridges calls for border controls, self isolation, screening and an economic strategy to deal with the developing crisis. He is ignored.
March 10
Labour Party Leader Jacinda Ardern seeks confirmation, from Health Officials, that the Pasifika Festival and the one year anniversary of the Christchurch Mosque massacre can go ahead.
March 13
National Party Leader Simon Bridges continues to call for strict border controls and continues to be ignored.
March 19
National Party Leader Simon Bridges commends the Government on putting in place a ban on indoor events of more than 100 people – but continues to call for border controls. Later that day the Government responds by claiming that the border will be closed to non-nationals. (we now know that this did not happen)
March 23
The country finally goes into lockdown – almost two months after the first call for stricter quarantine measures from David Seymour and over a month after the first call from Simon Bridges.
The point is clear. New Zealand did not go 'hard and early' and, if the calls from Seymour and Bridges had been heeded and border controls had been in place much earlier – there's every possibility that the lockdown would not have needed to be as harsh.
For those intending to reward Ardern for her 'Covid leadership' – these are matters which deserve consideration.